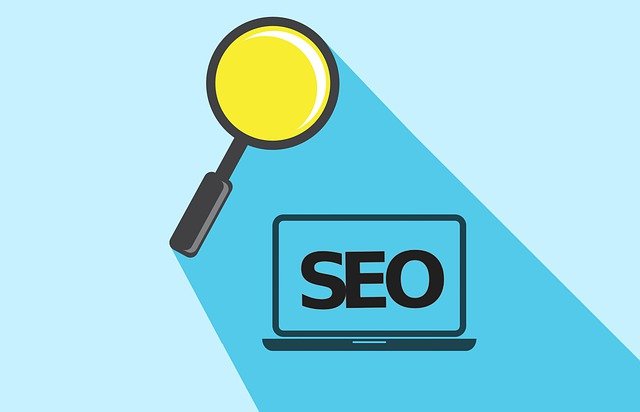 It may be overwhelming to think about all the different factors that you need to consider when you first develop your website. One of them is SEO, or search engine optimization. SEO is an incredibly important aspect of building your website because it is what will propel your site to the front pages of Google searches. In this article, we will provide you with everything you need to know to make your website SEO-friendly.
Get an SEO-friendly domain name
The first step in optimizing your website for SEO is to come up with an SEO-friendly domain name. If you're stuck, you can always use a domain name generator to come up with some ideas. This may as well be the most important step, because without having a great name for your new website, you will undoubtedly run into problems down the line. Choosing the wrong name can cause a wide variety of problems, including a loss in revenue and decrease in search traffic. Sometimes, Google can even note that your website is spam. Some of the best tips to follow when choosing an SEO-friendly domain name include choosing something that is simple, easy to remember, and easy to pronounce. It should be unique compared to your competitors and you should avoid using lots of hyphens and numbers.
This is also an extremely important step. In fact, when most people think about SEO, they automatically think about keywords, and for good reason. When you have the right keywords on your website, in articles, and in social media posts, Google will rank your website higher and make it stand out. In order to choose the right keywords, however, you need to conduct keyword research. And this is something you should be doing from the very beginning- not when your website is starting to take off. You can use free keyword research tools to do this effectively. That way, you will know what specific words to target in your posts.
Create a website that is mobile-friendly
You might wonder what the importance of a mobile-friendly website is, but that's just the thing- not having a mobile-friendly site can greatly impact your success. You want to make sure that people who are visiting your website from a smartphone will be able to do so easily. People tend to browse the Internet from their smartphones as it is highly convenient. For example, when you are on public transport or a passenger waiting in traffic, you probably are not going to take out your laptop and start surfing (chances are, you won't even have WiFi to do so). However, smartphones are small and fit right into our pockets, so they are much more convenient for surfing. Therefore, it is important for every website to take into consideration the importance of having a mobile-friendly website. This is also true from an SEO perspective; Google ranks websites that have mobile-friendly platforms much higher. Many website platforms have templates and plugins that will enable you to make your website a lot more accessible to people on smartphones. Remember- people have shorter attention spans today, so it is important to appeal to that attention span as much as possible.
You might have noticed that no matter what you plan to do for your website, one of the first tips is always to come up with a good strategy. That is because it will be extremely difficult for you to reach success on your website without having some sort of roadmap to help you decide where you want to go. Coming up with an SEO strategy right from the beginning is one of the best things you can do to ensure your success. You need to understand the different actions you are going to take in order to improve your website's search engine rankings. As mentioned earlier, one of the best things to include in this strategy is your keyword research. You should also do some research on Google's first page and your competitors to see what works. In short, you want to create a thorough strategy that will help you define all the actions you need to take to optimize your website for search engines.
Use free SEO tools and plugins
Free SEO tools are going to be your guiding light throughout this whole process. You want to make sure to use them to the best of your ability. It may seem shocking, but fewer websites and businesses use this right from the beginning than you think, which ends up costing them in the long run. SEO tools are completely free, so this is especially convenient for startups that might not have a huge budget to work with in the beginning. Some of the best tools to use include Google Analytics and Google Search Console. The best website plugin is Yoast SEO, which will analyze your posts and give you tips on how to optimize your website better.