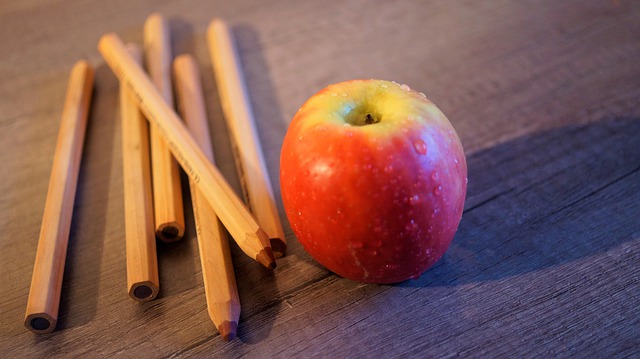 Teaching and tackling the younger minds of the age group three to six years is often challenging for the teachers. Primary education is the first step that students take in the world of education. The proper physical, social, emotional, and mental growth of the children begins from here. And hence, teachers play a very important role in this process. Along with patience, kindness, affection, and love, let us discuss some very effective techniques which teachers can follow to make their primary teaching successful and more valuable for the children.
Make primary teaching successful: tips to follow
Playing and collaborating
Primary school children are too small to collaborate on projects and learning. But they can easily collaborate to play games. This will help teachers to support children with their physical and social development as well. Only if teachers will keep on teaching, students will not be able to focus for long.
But introducing games and collaboration can be a great replacement. Allow students in a team of three or four to solve alphabet puzzles and riddles. This way both learning and some gaming can be achieved. Many other games such as building boxes, counting, abacus making, colouring, and much more can be done.
Today online teaching is growing very rapidly. And here since face-to-face interactions are not possible you can ask parents to play with their children, or you can make students virtually interact with one another via live classes.
Regularly interact with parents
Along with teachers, parents also play a crucial role in child development and pedagogy. Therefore teacher and parent interactions and regular communication are very important. You can discuss with the parents how their ward is performing in the class and what can be done to make them improve more. Parents can tell you more about their behaviour, habits, and ways of learning. And similarly, teachers can tell parents what changes and additions can be done to make their younger children better and efficient in curricular as well as co-curricular activities.
Teachers should conduct PTMs from time to time. This will help both parties to work accordingly and collaboratively.
Make parent-teachers meetings more flexible so that parents can easily manage the time to connect without facing any difficulties. Via a live video call or live classes through any convenient app, this process can be carried.
Don't teach for long
Young minds are not very good at concentrating and focusing on learning for long. Therefore teachers must try to teach for a shorter period and then give them a small break. Longer classes with continuous oral and written exercises can make students feel bored and less engaged in the classes. Also, primary children are quite moody, stubborn, and immature to listen to the teachers. Therefore the timing of each class should not be more than thirty to thirty-five minutes.
Give small breaks in between which will help students to relax a bit. Allow them to go to the washroom and take water breaks during this time.
Teachers should also relax a little during this time because teaching younger students requires a lot of energy and patience. These breaks will help to rebuild the energy and enthusiasm to carry on with the classes.
Focus on co-curriculum
Learning the syllabus is important. But along with that, co-curricular activities are very important. Participation in extracurricular activities from primary education itself is very important. It will help students to explore, find interest in sports and other activities, learn social skills, grow in terms of collaboration, teamwork, and leadership.
Conduct activities such as dance, music, Zumba, and simple sports such as catch and throw, cricket, and swimming in schools. Daily or alternatively organise these activities for the learners.
encourage all the children to participate in whatever activity they enjoy. Try to achieve hundred percent participation criteria of the students in co-curriculum.
Teach via innovative ways
As compared to secondary and senior secondary students, primary learners demand more innovative and creative ways of teaching. And therefore all teachers should try to explore different and innovative teaching styles for learners.
Instead of making students learn alone, try to practice learning in chorus. In the form of songs and rhymes, students will enjoy learning together.
Teachers can also use the modern and technical teaching tools available. By visualisation and audio, classes can be made more engaging and interesting. Presentations, picture cards, modules, and educational videos are a few such options.
Conclusion
All the above-mentioned tips can be used by the teachers to make their primary teaching successful. Along with these techniques, one more thing that teachers must follow is patience and kindness. Young children can only be tackled with your love, kindness, and affection. Along with it, you need to have a good amount of patience to keep them engaged and involved in active learning.