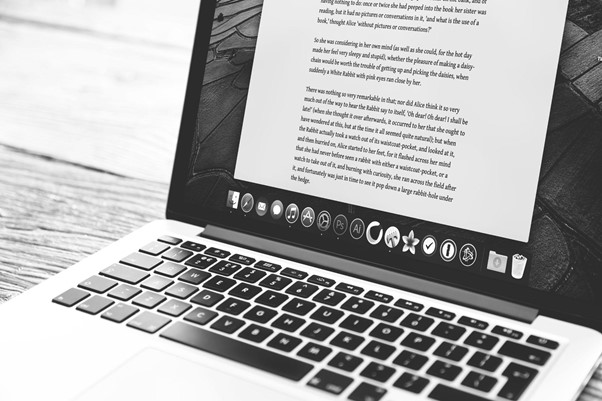 Wrong positioning can dig a hole in your business. We cannot stress this enough. When you say "Nike", you think of professional athletes turned champions, everyday people enjoying an active lifestyle, and people from all corners of the world using sport as a mean to live a better life. Couch potatoes, smokers, or fishermen are not the kind of people that cross your mind.
Nike did something right when they positioned themselves as catering to a particular category of shoppers. And that's what every business should aspire to, even small homegrown ones or local corner stores. When people say your brand name, they should have thoughts, emotions, or feelings that are unique to your company and nothing else.
So how do you create this kind of positioning and increase your visibility with content marketing?
SEO and content marketing go hand in hand
The first step is to make sure your website content is keyword rich and informative. If you want people to find you when they search for keywords related to your business, then your content needs to reflect that. But beware, too much focus on keywords can result in what's called "keyword stuffing" which will actually hurt your ranking.
You need to make sure your content is evergreen as much as possible. Evergreen content is the kind of content that remains relevant and useful long after it's been published. This is the content that people will keep coming back to, and that will continue to generate traffic and leads long after it's been published.
Get your head out of the sand and embrace social media
Social media is one of the most powerful content marketing tools at your disposal. If you're not using it, you're missing out on a huge opportunity to reach and engage with your target audience.
Use social media to share your content, build relationships, and connect with potential and current customers. But don't just focus on promoting your own content. Be sure to also share other relevant content that your audience will find useful.
Build relationships with your future customers
Effective content writing isn't just about generating traffic. It's also about converting that traffic into leads and customers. Once you've got people coming to your site, you need to give them a reason to stay and take action.
One way to do this is by using effective calls-to-action (CTAs). Your CTAs should be clear, concise, and persuasive. They should tell your visitors what you want them to do and why they should do it.
Another way to increase conversions is by offering something of value in exchange for contact information. This could be a white paper, an ebook, a coupon, or a free trial. Whatever you offer, make sure it's something your target audience will find valuable.
Write audience-engaging blog posts
Your blog is one of the best content marketing tools at your disposal. Use it to share informative, engaging, and entertaining content that will help you build relationships with your target audience.
When writing blog posts, be sure to keep your audience in mind. Write content that will appeal to their interests, needs, and desires.
There is nothing better for a company than being an industry expert. If your business is life insurance, answer every question that could be asked on the face of the earth about life insurance.
Creating great content lets people know that your company truly understands and cares about their needs and desires. When they see that you care, they might start caring about you too!
Conduct a content audit
A content audit is when you find out which of your previous content was successful for your company and which wasn't. You look at how popular the videos you recorded got more views and generated more inquiries. The point of a content audit is to ultimately decide to do more of what has already worked well and do less of what hasn't. This is also good for your budget!
Content marketing is not a one-time thing. Too many businesses make the mistake of creating content, promoting it for a few weeks, and then forgetting about it. But content marketing is an ongoing process that should be integrated into your overall marketing strategy.
When done right, content writing can be a game-changer for your business. It's an effective way to increase visibility, generate leads and sales, and build relationships with your customers. So if you're not already using content marketing to grow your business, now is the time to start.