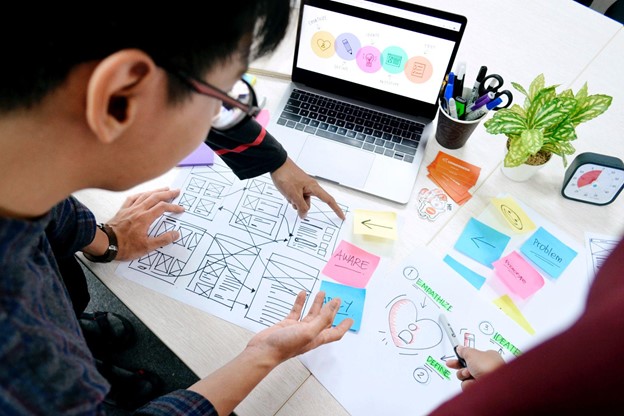 If you're confused by service-oriented architecture, sometimes shortened to SOA, you aren't alone. Thankfully, you've stumbled across a brilliant resource to learn more!
What's Service-Oriented Architecture?
Before SOA ever existed, services were seen as the thing that existed when the application development process ended. When SOA entered the niche, this changed, and the application itself consisted of different services. While some services are delivered individually, others combine with other components and are delivered as a larger service.
With a protocol like SOAP or REST, these services can interact with one another. When researching this area, you might see the phrase 'loosely coupled' and this refers to the services' relation to one another. What does this mean? The service interface and the underlying implementation are entirely independent. When developers compose several services into an application, they don't need to know how each is implemented.
Benefits of Service-Oriented Architecture
Over the years, three big challenges developed for enterprises, and SOA addresses these problems. It allows a quick response to business changes, it supports new communication channels (for partners, customers, and suppliers), and it allows the use of existing infrastructure.
When implemented correctly, it's clear that SOA offers plenty of benefits, and this is especially true for web service-based businesses. For example, you can streamline the development process by creating reusable code. Since everything goes through the central interface, you can even switch between coding languages.
Furthermore, another benefit of SOA is the standard form of communication that develops. All platforms and systems operate independently, and the SOA also works around firewalls.
If you're worried about the investment, the good news is that SOA is scalable. As you start to reduce your reliance on client-service interaction, you have more freedom to scale up and down whenever necessary.
Finally, you can maintain a good output while constantly reducing costs. During the process of developing custom solutions, businesses don't need to spend so much time on the analysis phase. With less analysis required, businesses save money.
Implementing SOA
If you want to implement SOA this year, you cannot simply copy the infrastructure of another business. Instead, you need to think about your own goals. What are you trying to achieve? Thankfully, you'll find a variety of technologies to assist you throughout the journey.
In most cases, businesses implement SOA with web services. For example, you saw one of your options earlier with SOAP (Simple Object Access Protocol). When you want to implement web services, SOAP is a messaging protocol that helps to exchange information. Initially, the industry didn't take to SOAP very well, but this has changed in recent years. Alternatively, you can choose between REST, Jini, and COBRA.
When it comes to service-oriented architecture, one of the key elements that prevent people from understanding the process is the fact that defining concepts change from one company to the next. This being said, there are six core values to which all businesses pay attention:
Shared services
Business value
Strategic goals
Evolutionary refinement
Intrinsic interoperability
Flexibility
If you were to compare older formats of SOA to modern variations such as cloud computing, these six core values would appear in both.
With cloud computing taking over the world, more businesses are pairing this with SOA. For example, contract paraplanning companies can meet the needs of clients more effectively by implementing advanced technology like this. With this, you should now have a better understanding of service-oriented architecture!