Unlocking your smartphone, verifying traveller's identity and more tasks of today's life now involve facial recognition. Thanks to the evolution of face detection techniques and systems, face detection software is not seen as science fiction anymore.
As a result, using a complicate password or PIN to identify a person is gradually left behind, and for a good reason. Despite this method has been extensively used, it has major disadvantages, since passwords are easily forgots and can be used by someone else.
Face detection is rising among other promising solutions aiming to identify an individual in a unique and intransferible way. Other common biometric solutions, like iris recognition and fingertips have proven to have many weaknesses. Such as being expensive for implementation, not socially accepts or difficult to implement with non collaborative individuals.
Given the success of the biometrics approaches, many agencies are considering including physical characteristics, such as face features, fingertips,etc, as part of their security data systems.
This article will show you some of the key aspects of the face detection process and a list of free facial recognition software solutions that are available in the market.
Know More: Artificial Intelligence
How does face detection work?
Face detection is computer science technology which can find a face recognition software an image and determine the person's identity. Although faces are easily recognises by humans, faces are really complex objects. Therefore detection and identification is a challenging task to perform for a computer system.
A huge number of facial features, such as distance between mouth and nose, eyes size, even invisible features like face radiation heat, etc, are extract and analysed. All this information forms what is known as a "facial signature", which is used to uniquely identify and authenticate someone.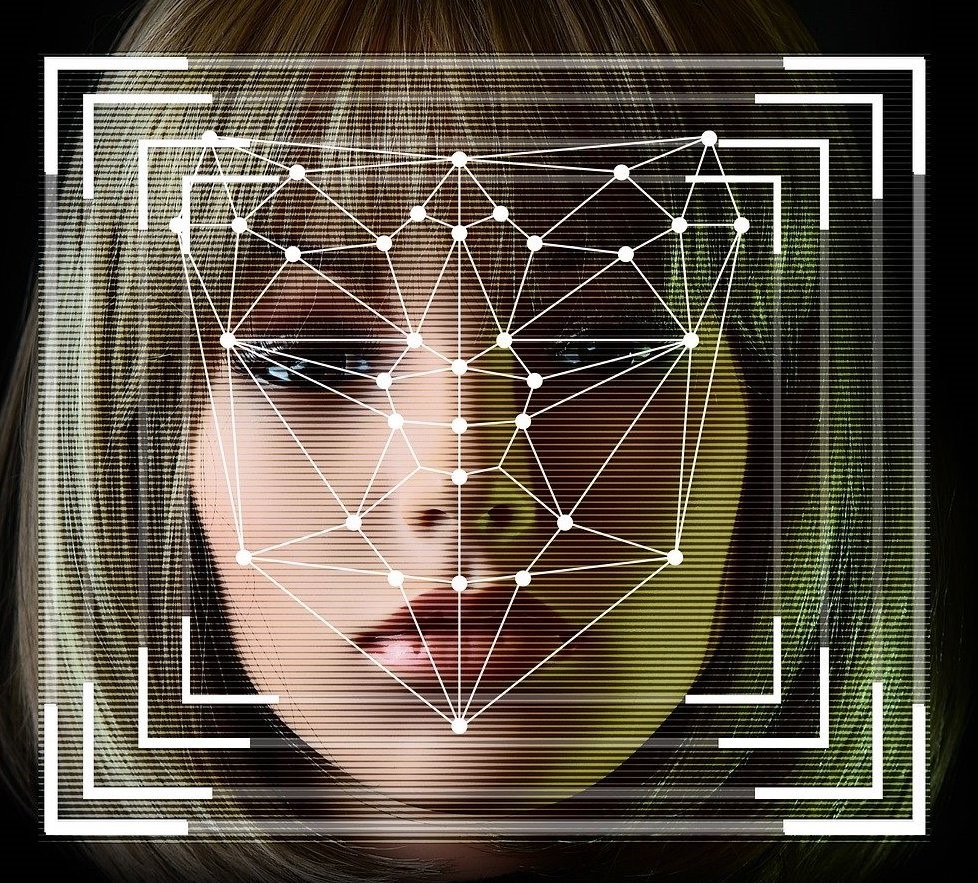 The process of face authentication has three key steps. First step is finding the human face in an image. Next step is identifying whom the face belongs to based on facial features, and lastly taking out any interferences such age, expression, etc. Each of those steps presents its own challenges.
For instance, finding a human face in an image requires manipulating the image and removing irrelevant information. And use of a face classifier algorithm to find the exact pixel location where the face is situate. Although it sounds complicated, these steps can be easily implement using free facial recognition software libraries like OpenCV. [Read more about opencv and implementing face detection]
What are the challenges of face recognition software?
Even our senses can be fooled into recognizing someone, only to realize it is not the person we thought. Thus it is reasonable to assume that a face detection system could be fooled as well. Additionally these systems could be potentially tricks by using photos and videos of valid users. As a mitigation, some systems have introduced dynamic features like eyes blinking or breathing movements.
Know more: Snaptoad
Another challenge within the face detection area is the fact that a face is not a static object, but rather an object that varies over time due to many different factors. The facial appearance may change due to age, expression, cosmetics, etc. Moreover external factors like pose and illumination can also affect the face appearance, making the task increasingly complex.
And finally, there are major emerging concerns over privacy. Privacy doesn't just include your personal information, but anything that we want to remain private. From the moment you unlock your phone to paying a purchase at a local store, a large amount of personal information is constantly gathered of our movements and habits.
Hypothetically, your employer could use your biometric information to identify you outside of work. For this reason, civil groups are concerned about the lack of federal regulations surrounding these face detection technologies.
Free Facial Recognition Open Source Software List
There are many face detection software solutions. Below you can find some of the most reliable open source free facial recognition software currently available in the market.
OpenBR ( http://openbiometrics.org/)
OpenBR is one of the leading face recognition and biometrics frameworks supporting the development of open algorithms and reproducible evaluations. Currently supported on Windows, Mac OS X, and Debian Linux. This open source software provides tools to design and evaluate new face detection algorithms, among other biometrics. And also an interface to integrate biometric technologies into end-user applications.
OpenFaceTracker is another leading facial recognition program. This framework is capable of detecting one or several faces on a picture or a video, and identifying them via a database. This system is quite simple to set up, and following their documentation you could have your own face recognition system in 10 minutes.
The Open Biometrics Initiative (OBI) is an open source project managed by ImageWare Systems. This project has two key products. The OpenM1 library aims to simplify the management of biometric information, like finger and face image data. Their second product is The OpenEBTS library. This product simplifies the programmatic reading, writing, and editing of EBTS files that comply with the FBI's latest Electronic Biometric Transmission Specification standard
And last in our open source list is the iFace and vFace solutions. IFace and VFace are both open source projects offeres by BioEnable Technology. This company provides software that enables access control terminals to perform face recognition and authentication. Their software is available to download from their official website.
Conclusion
To summarize, face detection technologies are quickly growing in popularity. And seen as a viable alternative among other authentication solutions. On the other hand, although in the past years the evolution in face recognition and biometric technologies has been remarkable, some obstacles are still to overcome, such as face variations and personal privacy.
Additionally we shared a list of the free and open source facial recognition software available to download and contribute in the market.