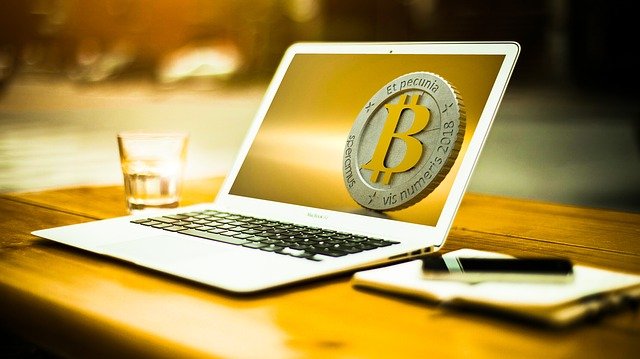 When it comes to crypto trading, millions of enthusiastic crypto investors are joining the investment community every single day.The market demand and value of Bitcoin Practices are increasingly becoming popular day by day.
Talking about the brief history of Bitcoins, this popular form of cryptocurrency was first introduced to the picture in 2009 by Satoshi Nakamoto.Since then, Bitcoin has been steadily growing in terms of market price value. It may seem like a weird form of currency because it doesn't exist as physical coins or bills, but that doesn't mean it can't be traded like any other currency or commodity. These tips will help get you started on your new trading journey with Bitcoins.
How to Trade Bitcoins? Here Is Everything To Know About
Since it was first introduced in 2009, Bitcoin has steadily gained popularity and made a name for itself in the global financial industry. However, it's not hard to see why the concept of digital currency is still somewhat difficult to grasp. It combines two things that people typically don't think about together: money and technology. Luckily, though, there are plenty of resources available on the topic of Bitcoin trading, so you can learn everything you need to know about Bitcoin and get started trading it.
What Is Bitcoin? Here Is An Overview
Bitcoin is a digital currency, also known as a cryptocurrency. It's basically online money you can use to pay for goods and services from your computer or smartphone without using traditional financial institutions like banks or credit card companies. Bitcoin was invented in 2009 by an anonymous person who went by Satoshi Nakamoto and is traded with other virtual currencies like Ethereum, Ripple, and Dogecoin.
Step 1 – Sign Up To A Cryptocurrency Exchange
You can sign up for a cryptocurrency exchange through their official website. When signing up, it is an easy and straightforward process where you just need to enter your email address and choose a strong, secure password. Make sure to note down your chosen password as you will need to further access your account. Make sure that your two-factor authentication is activatedto ensure your account remains secured with a double layer of security and protection.
Step 2 – Open A Cryptocurrency Wallet
Before you trade Bitcoin, you'll need a cryptocurrency wallet. You can use an online wallet (such as Blockchain), or create your own using a software client that's available for Windows, Mac and Linux (such as Armory). For mobile users, we recommend using Mycelium on Android or Breadwallet on iOS. Before you even deposit Bitcoin into your account, verify its authenticity by checking out some reviews online. If possible, try it yourself before making any deposits with it.
Step 3 – Get Bitcoins
The next step for you would be to choose your preferred form of cryptocurrency. As you are reading this article, you must be having interest in Bitcoin investment.Among all the popular forms of cryptocurrencies, choosing Bitcoins would be a good idea as it ranks at the top in the trending list these days.
Step 4 – Start Trading Crypto Assets
It's relatively easy to start trading crypto assets. You'll need a trading platform, either a bitcoin exchange or one of many crypto-only exchanges that have sprung up in recent years. Some sites offer both options, but it is highly recommended to start using Bitcoin Era, a safe and secure online crypto trading platform.
Why Choose To Invest In Bitcoin?
Bitcoin is still relatively new, but it's already starting to show some major promise as a possible alternative currency. If you are looking for lucrative investment opportunities, then you may wish to take a closer look at Bitcoin investment. While there are hundreds of cryptocurrencies out there, Bitcoin might be one of your best bets—especially if you're looking for an investment that will offer significant growth potential.
Final Words
At the end of the day, if you are planning to invest in Bitcoins, chooseBitcoin Era, a secure online crypto trading platform. These days, the financial investors can easily invest in the popular cryptocurrencies available in today's market. If you, too, are planning to invest in the same, don't think twice. Start investing in your preferred form of cryptocurrency today!