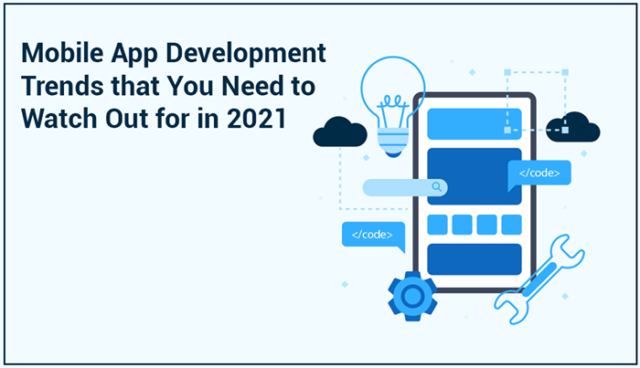 The mobile space is growing, and soon you may run out of your internal storage as the flood of applications await you whenever you open an app store. Now, what do these apps have in common? They all go gaga about the latest development trends for 2021.
Let's look at some of these trends to know why!
Internet of Things (IoT)
IoT has brought not just people but devices together with the internet. It's a revolutionary technology that can help lock the door of your home from far away or turn off the lights without leaving your bed on a cold starry night.
The IoT market looks set to hit $222 billion this year, with a large part of it coming from apps.
Foldable Devices
Behold, the trend of foldable devices is making a comeback, as millions of users have shown interest in buying a foldable phone with an adjustable screen. Hence, with changing size, app developers need to build in a way that apps maneuver themselves perfectly.
Widespread Adoption of 5G
5G is not a new kid around the block anymore, as the 5G smartphone connections are expected to grow at an exponential rate to reach approx 1400 million by the end of 2024.
Hence, developers should start using 5G technology while building an app to ensure that the enhanced network potential can get completely utilized.
Steady Growth of Wearable Devices
Wearable devices have been trendy for the last few years; they are not growing too fast but have posed steady growth to encourage developers to gaze their attention towards them.
Beacon Technology
The beacon technology for app development is an innovative method to market products when customers are in the proximity of the establishment.
E.g., If you have developed an app for your client's retail store and a lot of people have it on their phone, they will get a push notification of the latest offers on the products whenever they are nearby & using Bluetooth.
Mobile Marketplace
Suppose you are actively looking for mobile app ideas for healthcare, then developing an app to provide vaccines/medicines to the doorsteps may turn out to be a great option.
It doesn't go without saying that building e-commerce apps is a trend for not just a month or a year, but the entire decade or so; as all the major marketplaces are online, and it is expected that almost 80% of all sales on e-commerce platforms will come from mobile devices.
So, keep an eye out on all the latest development technologies related to mobile e-commerce as it may soon become the only marketplace all across the world.
Artificial Intelligence (AI)
Some experts suggest that developers are digging their own grave by incorporating AI in the game; however, the functionalities of AI in predicting and learning about human behavior have been insane, hence, they are forced to do that, if not by choice.
The future may have bot-coders, eliminating the need for human intervention; it may look like an uncertain void for developer jobs for us, but it is inevitable. Hence, accepting the dominance of AI sounds a lot like a smart thing to do in today's times.
Mobile Wallets
The ever-increasing reliance of general masses on digital payment has set the record straight that in the long run cash is doomed. So, why don't you also upgrade your development skills to be ready for a digital world with money being sent or received at a single tap?
There are multiple success stories associated with such apps, and grievances too; hence, build cautiously & remember the stakes when you are building one. There are multiple success stories associated with apps like gojek, and grievances too; hence, build cautiously & remember the stakes when you are building one.
The above constitute a large spectrum of app development trends, as observed by a top Mobile App Development Company in India. Give them a line if you agree or disagree with their take.