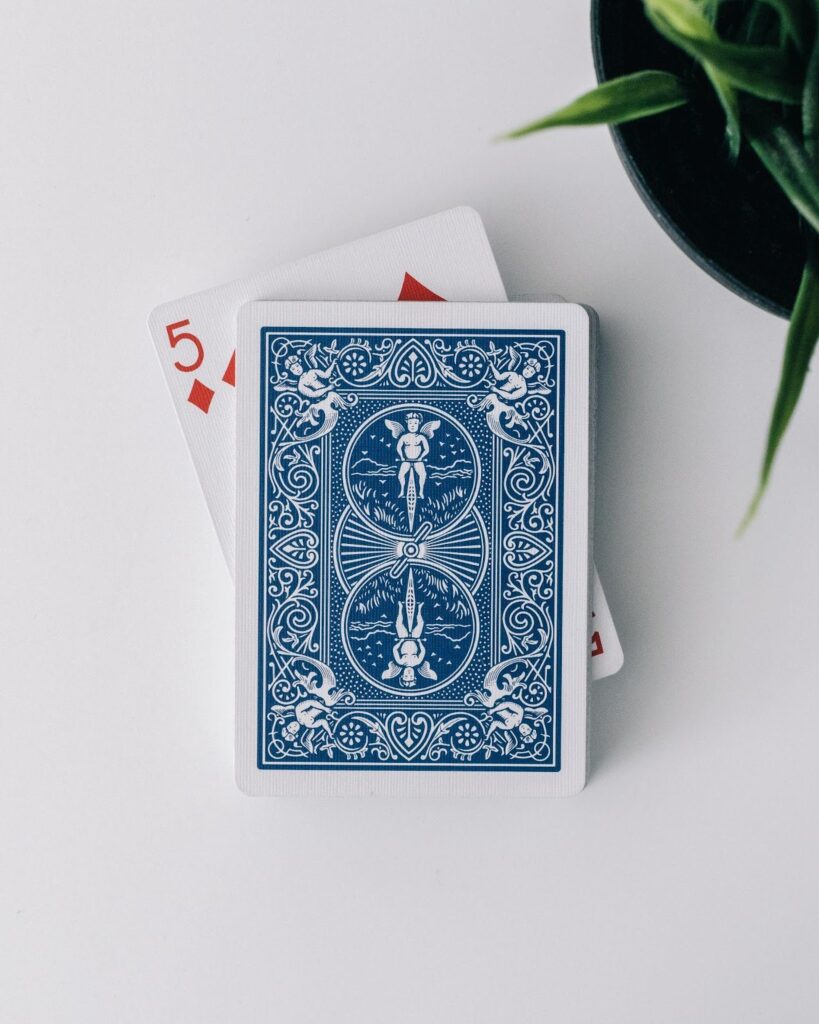 Do you love playing card games? There are plenty of card games toh can indulge in on the internet. You have a wide variety of choices to select from and you need to be aware of all the games that revolve around the card gaming sphere. Spider Solitaire is one of the most popular solitaire card games and people all around the world love indulging in spider solitaire 4 suit online because these days, meeting offline can be a hassle and not everyone has the time to hangout in a particular spot for a session of solitaire. Hence, the easy and better solution is to play the game online with your friends or even strangers and enjoy it from any place of your choice.
Like every other game, you need to understand the rules of solitaire before you start playing it. You must give some time to learning the game because you may think that the game is easy to learn and while it is a lot of fun, you will have to play the game at least three or four times to start getting the hang of it. If you think that learning the game is a bit time consuming, you can be at ease learning that all of the time you have devoted to learning the game will pay off in the end because once you win the game, the rewards are amazing and highly profitable especially when you are playing it online. You must understand that winning in spider solitaire is difficult and you may not be able to win every game you play but you can improve your chances of winning through the strategies given below.
Winning strategies for spider solitaire
Here are some of the easiest and most helpful tips that will help you in increasing your chances of winning in spider solitaire 4 suit online which are as follows.
Follow suits by building card sequences. This is a natural build and building in suits will be helpful and effective for you. You can move it as a unit to build it in some other place as well. This will allow you to come across an empty pile or turn over and may reveal some hidden cards which may be useful for you.
A helpful tip is to try and reveal hidden cards whenever you can because this will open an opportunity to reveal a whole set of new possible moves and you might even get an empty pile.
Start early when you are making empty piles. When you start with empty piles early on in the game, you will be able to move more cards and also reveal more cards. You can also use the temporary for storing the cards on a temporary basis so that you can rearrange the cards into a natural build quickly and easily. Moving the cards to empty spaces in spider solitaire 4 suit online will also help you to have more turn over cards.
Start with cards that are of the highest rank. When you start with cards that are of the lowest rank, it can get confusing and it can also be difficult to arrange the cards in a sequential order later on. Arranging the cards from a higher rank since the beginning will be helpful for you and you will also be able to enjoy the game for a longer time. Starting from lower rank cards might be a little useless since it will finish with an Ace very soon.
Reveal as many cards as you can and try to arrange these cards in a sequential order prior to exposing the other cards which are in stock. If you do this, your chances of winning will be reduced. After you have removed a suit, start arranging them in a natural build and use the empty piles as a place to store the cards where you can arrange them in a sequential order.
These are some handy tips not only for winning some games in spider solitaire 4 suit online but also for playing the game more effectively and arranging the cards in the right order more effectively. When you start playing spider solitaire initially, the rules might seem confusing and you may not know where to place the cards, how to expose suits, how to find an empty pile, and the like. However, once you start playing the game more often, you will get used to it and start enjoying it more than ever. Following this, you may even find yourself winning in the games and beating your opponents a lot more than you had expected.
Few handy tips for spider solitaire
When it comes to playing card games, it is not only about the rules of the game or the internal strategies of the game that help your win or lose. It is also concerned with some external factors which are as follows.
Before you start playing spider solitaire, make sure you have enough time to play it so that you do not have to leave the game in between. Sometimes, winning or reaching the end of a spider solitaire game can take a lot of time and that is why you always need to be sure that you have spare time when playing it.
Register on a good online site so that you can enjoy spider solitaire 4 suit online whenever you want and wherever you want. Make sure you login with your account so that you can save your progress and don't have to start from the beginning all over again.
Make sure you go through the features of the games properly and also go through the achievements and prizes of the games so that you can increase your winning chances.
These are some of the most important things you need to keep in mind when you are playing spider solitaire. It can certainly help you win some games. Hence, make sure you keep all of these above tips in mind.