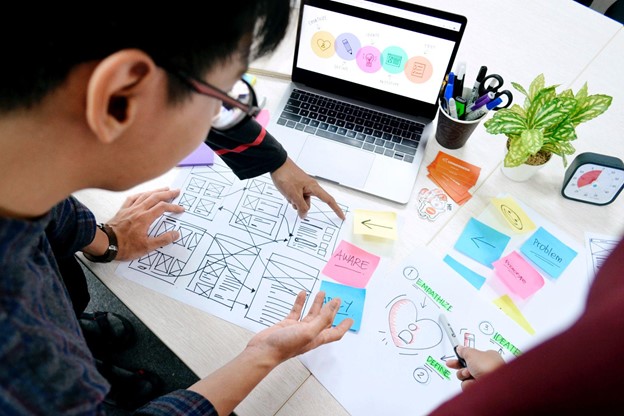 In today's job market, you can easily distinguish those with formal degree certifications such as a Lean Six Sigma Green Belt or a Lean Six Sigma Black Belt from those with globally recognized certifications such as Lean Six Sigma Green Belts and Black Belts. Six Sigma certification has become a standard requirement for many employers in recent years. Professionals with Six Sigma credentials are in high demand for positions of increasing responsibility in organizations worldwide.
There is no need to introduce Six Sigma. For many years, organizations have relied on this time-tested method to improve their processes and products. In 1986, Bill Smith introduced it while working at Motorola. Six Sigma is nothing but tools and techniques for process improvement.
You can implement lean thinking in a variety of ways. Online training is available for the Lean Six Sigma Black Belt certification. A Black Belt certification in Lean Six Sigma can give you an advantage in the workplace.
Lean Six Sigma is a mix of Lean and Six Sigma. We'll go over the definitions of these terms, and then we'll talk about the benefits of obtaining these certifications.
What does the term "lean" mean?
To become lean, a company must eliminate all activities and waste that do not provide value. Lean is also delivering value to your customers while eliminating waste for businesses. It focuses on improving processes over time and can significantly impact how an organization conducts business.
What is Six Sigma?
It is a method for improving business processes. Increased performance and reduced process variance reduce defects and boost earnings, staff morale, and product or service quality. Six Sigma helps companies track faults, delays, and deviations. It searches for the problem and focuses on it. You determine what to solve (you can't fix everything) and then maintain the improvements.
Lean Six Sigma – What is it?
Lean Six Sigma combines Lean and Six Sigma to improve corporate performance. Lean emphasizes speed, efficiency, and eliminating waste. Lean Six Sigma improves quality and efficiency.
Lean Six Sigma, a process optimization methodology, finds hours of wasted effort disguised as production. It improves performance by reducing errors and solving difficulties. It must eliminate errors and waste for an organization to realize its full potential.
Lean Six Sigma training requires several certificates.
Six Sigma Certification levels:
Six Sigma certification has multiple degrees of skill. After passing the exam, you can define each level by the job roles you can handle.
White Belt: It's a basic Six Sigma certification. It covers Six Sigma basics. A White Belt can help a company's change management process and work with local teams to solve challenges.
Yellow Belt: This certification teaches Six Sigma applications and specs. It prepares you for end-to-end problem-solving and project teamwork.
Green Belt: It is a higher-level certificate. Green Belts help Black Belts with data collecting and analysis. It helps you grasp complex analytics to improve output quality.
Black Belt: Change management is a specialty of black belts. They are in charge of overseeing initiatives and developing the talents of those already on the team.
Master Black Belt: Master Black Belt is the highest possible certification. You can develop key metrics, shape strategies, consult, and coach Black Belt and Green Belt professionals.
Black Belt Certification:
It is a globally recognized Lean Six Sigma Black Belt certification. Lean improves efficiency and quality with tools and techniques, reduces delivery time, and determines a person's ability to work full-time in process excellence roles.
Top three reasons to earn a Lean Six Sigma Certification
Reason No. 1: Boost industry value
It is possible to use Six Sigma in any industry. As a result, you gain an advantage by combining your knowledge of one industry with innovations in another, which may or may not be connected. Electronics, telecommunications, aerospace, banking/financial services, human resources/marketing/IT, and other industries use Six Sigma techniques. Certified specialists are well-versed in a wide range of approaches that can be used to cut expenses, enhance efficiency, and boost employee morale. No matter what industry you're in, this will help you raise revenue and improve your bottom line.
Reason No. 2: Advance in your work
Black Belt Six Sigma is a worldwide certification recognized by the industry. Many companies are specifically looking for Black Belt-certified professionals. Any Six Sigma project you undertake will give you a firm grasp of quantifying and measuring the financial rewards. This aids in the development of financial management and risk-assessment abilities among professionals. Managers at the top and the middle of the corporate ladder place great importance on these abilities. The certification excels your career, gains a higher position, and challenges you. Your career will take off as a result of this!
Reason No. 3: Prepares you for positions of leadership
It is possible to become certified in Six Sigma at several levels: from yellow belt to green belt to black belt and beyond.
The certification makes you a strong candidate for promotion to senior management positions. It enables you to assume leadership roles in your firm. These people are now ready to take the reins of their company and lead the work toward improving operations and customer service.
Check out Simplilearn's Lean Six Sigma training programs!
Simplilearn online learning platform offers Lean Six Sigma Yellow Belt, Green Belt, and Black Belt courses. Improve your organization's procedures and advance your career with just a few live online sessions.
The final decision is up to you!
You can't afford to get certified in today's competitive work environment. A Lean Six Sigma certification establishes you as a self-starter with a can-do attitude. With this qualification, you'll be able to stand out from the rest of the pack while simultaneously being at the forefront of organizational transformation.
Another strategy to make a name for yourself and advance your professional career is to create an extensive network. Expect to deal with a broad spectrum of people in a Lean Six Sigma project. As a result, you'll be adding to your professional network regularly.