Ever wondered if there is any software to quickly translate handwriting or any document available in image form to text?
Sure, as long as the Image to Text converter is used, you can quickly scan the handwriting into the image or the text image into text form.
But how this process is achieved by Image to Text Converter and is it that much easier, it sounds?
Ø Optical Character Recognition
The Image to Text converter tool utilizes the OCR technology in its recognition algorithm.
Optical Character Recognition or OCR is a useful technology to transform an image into a computer-readable text. The picture can be printed text or a scanned paper.
Although the OCR program is not new, its efficiency and accuracy have improved considerably.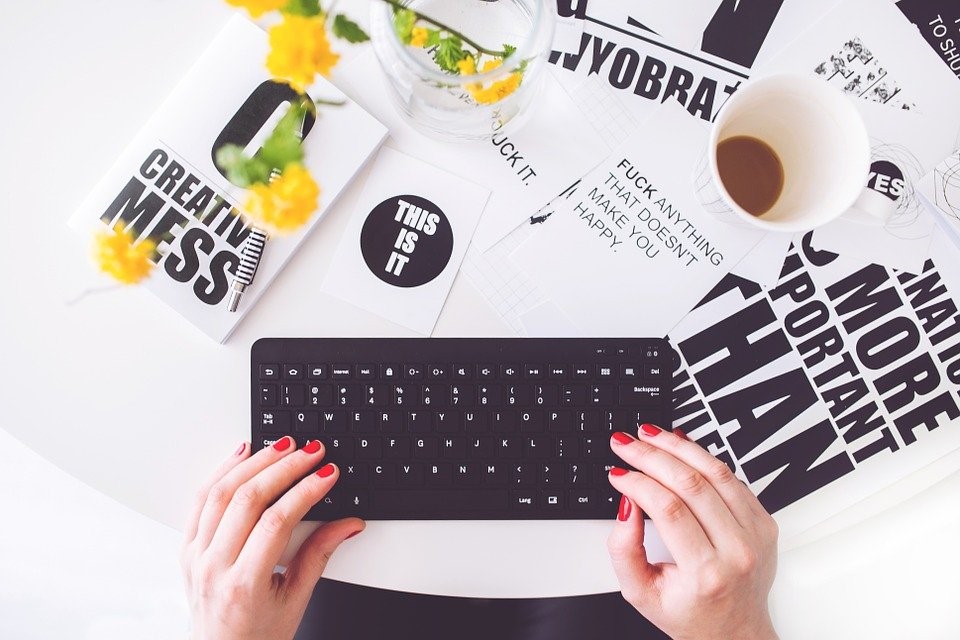 Check the details below to know how Image to Text Converter can ease your writing process.
Ø Corporate and Business
So, your desk overrun with pending documentation needed to be rewritten, edit or revise for the final presentation?
You can snub all the piles of documents and can manage your documentation at work using Image to Text Converter.
This tool deals with any image files and provides you with the freedom to edit the papers whenever you please after providing you with text format.
You can benefit from Image to Text Converter and it will quickly educate the employees on file specifics.
The converted text looks like the original using it Convertor. Advanced, versatile OCR tool like Image to Text Converter facilitates the creation, retrieval and re-using of different documentation to save you a lot of time and effort.
You can re-edit and even share documentation with your colleagues and collaborators by using Image to Text.
This tool increases the efficiency and writing capacity of your company like a well-oiled engine.
There are amazing time and energy-saving advantages you can expect from the implementation of Image to Text Converter to your business.
Ø Academics and Studies
Image to Text Converter is a great helping hand for students.
During your academics, you have to write down different papers, assignments, thesis, presentations and other course works, your writing burden could be eliminated or minimized by using Image to Text Converter.
You can gather quotations from books and sources and use them without re-typing to write your courses, assignments and articles.
You can also collect text from signs, posters and extra curriculum sources with a digital camera and use the collected data to meet your needs after converting it into text.
Likewise, information can be obtained from internet sources and books, you just have to take an image of the required text and upload it on Image to Text converter.
It takes less than a minute and the final document is just as captured from the original.
Ø Teachers and Lecturers
Teachers and lecturers require a lot of time to write their lecture and class notes for students.
They have much to do like how to plan, make materials and grade papers the list is endless for teachers to create study material.
However, Image to Text allows teachers to deliver materials more easily and effectively.
It is easier to convert one copy of a chapter or essay into a digitally written text, which can be easily circulated to students using this tool.
Teachers can only have to search, convert, and print everything they need and can easily say goodbyes to retyping and retyping tasks.
In other words, Image to Text Converter allows more time and resources to work on building a positive student class experience for them.
Ø Authors and Writers
This converter is used by authors and writers to extract valuable text from an image of their diary where they normally write thoughts and ideas and transform them into interactive text and text file.
Moreover, the images that contain low-resolution texts in them and writers found it impossible to read that text could be easily extracted using the tool.
Typewriters use OCR implied Image to text tool to increase their efficiency at work to retrieve information from key documents without composing every single entry manually.
The hardcopy content converted to digital form is automatically bound to Word, Pages, or Notepad.
This enables the typewriter to automatically search for details, and prioritise certain words, sentences or pictures.
It is particularly useful for documents containing massive pages. As they are transformed into digital files that allow writers to remotely edit, erase and apply new data to the pages.
Ø Data Storage
Furthermore, the image to text tool provides many other benefits. For e.g., data storage includes various archives, contracts and some personal documents, including some manuscript material and notes.
Some of these records or notes may be quiet lengthy and take a lot of time write down in Word.
Although the use of the Image to text convertor does solve these issues, by converting the captured image of the written file into word format that could be saved into any file.
The tool helps the user to save all these documents and notes in the text-document format without being concerned that they may be destroyed or lost.
This computer storage has also the benefit that less physical spaces than physical copy storage would be occupied.
Another benefit of the image to text convertor is that fewer workers are needed in the processing, organization and storage of records.
Ø Legal Documents
Until OCR technology, it was possible only to manually re-type text, a process that was highly time-consuming as well as vulnerable to errors, to digitize written legal documentation.
And in case a document required in the digital form you have to type it on your own. While using text to Word Converter, after a document is scanned, the text can be edited and converted to text format quickly.
You can save the text using a word processing program for example Microsoft Word or Google Documents or directly copy the text to paste any existing file.
Moreover, it can be directly shared with the concerned person.
Converting legal paper to digital files using Image to Text convertor avoid typos and wrong phrases and make the duplication of file an error-free work.
If court officials or either of the parties has to copy parts of the record, an exact replica is more possible using OCR applied image to text tool.