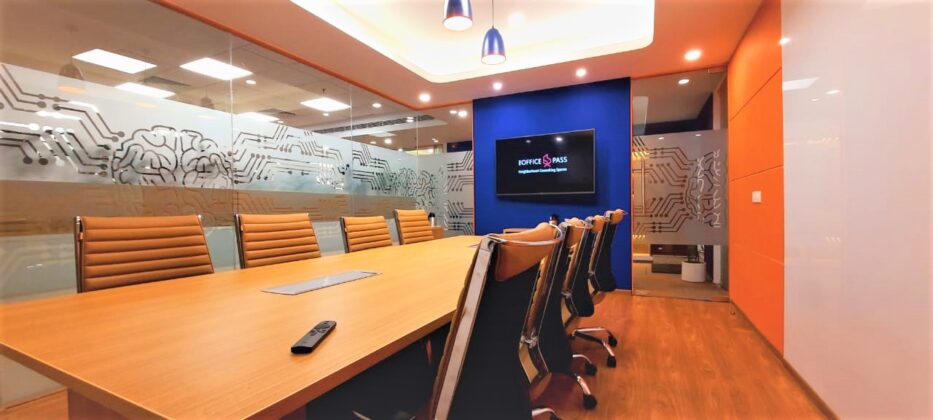 Employee scheduling is a difficult task. Anticipating workforce needs, handling employee demands and preferences, and guaranteeing shift coverage is a balancing act. It doesn't stop there; managing labor expenditures, abiding by compliance regulations, and improving efficiency are all part of staff scheduling. A workforce scheduling system is the bedrock of seamless company operations in any corporation that relies on hourly workers.
The most efficient scheduling will consider each employee's availability, lowering labor expenses and lowering employee turnover. Today, workforce scheduling is a fully automated process, making it much easier to foresee and manage scheduling issues that a business may have.
In this article, we'll look at some of the tried-and-true methods for streamlining and improving your workforce scheduling procedure. If you need assistance with your workforce schedule, visit https://gobridgit.com/blog/free-labor-scheduling-template-for-construction-companies/.
What Is Workforce Scheduling
Workforce scheduling determines your hourly workforce's schedule to manage the expected amount of work in your company. Workforce scheduling is an essential part of workforce management since it entails calculating expected workloads and determining the number of resources required to execute the job.
The workload changes regularly in dynamic businesses, therefore having an automated scheduling strategy in place to handle these variations is critical.
Staff availability, projected increases or decreases in workload, seasonal changes in work activities, and managing staff availability across time zones are all factors to consider when scheduling a workforce.
Workforce scheduling software often assists the scheduling process by undertaking a deep ongoing analysis of a company's schedule history.
How To Develop A Workforce Schedule
Take a look at the stages to put together an ideal workforce schedule for your company.
Map Out Your Demand
You get access to information about your business or office as a manager, including peak hours. Take a step back and assess how your firm operates on a day-to-day, week-to-week, and month-to-month basis, and use that information to inform your planning.
Examining this data can assist you in determining when you should have more team members planned to cover your busiest moments and when you don't need as many contributions.
Consider The Preferences Of Your Employees
To ensure employee engagement, incorporate employee demands and preferences. Consider characteristics like efficiency, personability, experience, and how well they collaborate. Build shifts around the employees that are best suited for that particular time after you have your list.
Employee satisfaction leads to lower turnover and improved performance. Here are a few tips for meeting the needs of your employees.
Release the schedule so that employees will be able to schedule their availability.
Avoid last-minute call-in shifts and late schedule releases.
Any timetable adjustments should be communicated in advance.
Assign a reasonable number of shifts to each employee.
Provide a clear job description for each role so that no one is left in the dark about what is expected of them.
Select A Method For Scheduling Employees
A good schedule helps the business flourish, whereas a bad schedule causes problems and can be very detrimental.
A robust work schedule can be achieved by using an advanced scheduling strategy appropriate to your organization.
Traditional pen-and-paper methods are employed to save money, but they have some drawbacks. As you may be aware, the most cost-efficient solution is not usually the most effective. This system is prone to shift gaps and overstaffing due to a lack of communication.
Job scheduling software is the most efficient, productive, and straightforward technique to create employee schedules. With such programs, revisions and updated adjustments are a breeze.
Using such software will also save you money in the long term by allowing you to avoid paying for unnecessary labor hours, overstaffing, and other costs.
Put The Plan Into Action
When you're ready to put the strategy into action, assign a member of your human resources staff to assist you. You should provide regular reports on the plan's development to your CEO, investors, and other key stakeholders.
It's crucial to keep track of how things are doing at the divisional level, especially early on, because that's when critical issues are most likely to arise.
Update Methods Of Distribution And Communication
You have the option of sending your schedule in hard copy or by email. The hard copy route requires more resources and does not guarantee that the schedule is seen by all your employees. While sending mass emails is a smart alternative, it does not guarantee everyone receives the most up-to-date schedule.
You can distribute schedules on the platform with work scheduling software, and all of your employees will receive fast and automatic notifications to tell them of the new schedule posting.
The schedule can also be accessed through mobile devices from anywhere, making communication easier and reducing the potential for conflict.
Benefits Of Workforce Scheduling
Manage Employee Absences And Overtime Pay
A proper workforce schedule maintains compliance with overtime laws and avoids overtime-related concerns. It prevents employees from violating the company's overtime rules and safeguards the organization from such violations.
Increase Productivity 
With proper workforce scheduling, you can track when employees are available, what skills they have, and how well they perform. Managers can ensure that the relevant abilities are accessible at each shift and enhance production with all of this information available to them.
Reduce Burnout By Increasing Staff Flexibility
Flexibility is enabled by optimal scheduling, which promotes employee satisfaction. Burnout is common among hourly workers, and this type of flexibility can help to minimize it considerably. 
Employee behaviors such as late logins and their absence can be identified using workforce scheduling tools, which can help you predict burnout.
Allow For A Lower Turnover Rate
Any workforce that is well-managed and has the flexibility to swap shifts and change schedules in the event of an emergency is more likely to stay with the company than one that is poorly managed. Artificial intelligence-based workforce scheduling solutions can help you manage a tardy workforce, forecast flight risks, and prepare for them, which can allow for a lower turnover rate. 
Conclusion
Workforce planning prioritizes the right individuals in the right jobs at the right time. Knowing current workforce capabilities, anticipating future scenarios, establishing the desired workforce, and taking actions to align the future workforce with this desired workforce are all ways to do this.
Workforce planning is not something you can accomplish in your office over a cup of coffee. It's a difficult task that necessitates thorough data aggregation and planning. However, when done correctly, workforce planning is a terrific and extremely valuable tool that can help your company gain a competitive advantage.