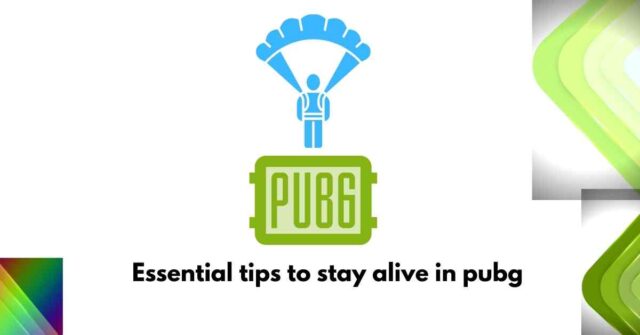 Pubg seems to have become one of the most popular and much-played games by the people of almost all age groups, but most especially by the youngsters. This highly popular game has also made its way to the iPhone as well. However, the game is exciting enough but still requires a lot of effort and practice to master it. The game also comes with many tips and tricks that can help you survive for as long as possible.
Moreover, it is also required to follow the tips properly to achieve results and to stay alive in the game for a long time. So, are you looking for some essential tips and tricks to stay alive for long while playing pubg? In this article, we will assist you with some important information and pubg hacks so that you can survive for long. Using these essential tips will certainly assure you to enhance your chance of treating yourself with a delicious chicken dinner. Have a look:-
Try to avoid fights until you are finally ready
This is one of the most essential tips to keep you alive in the game for as long as possible. Don't ever be a part of any unnecessary fight until and unless you are finally prepared for it. You can also back out if you find someone is trying to fight with you, even from a distance. To be prepared for a fight, you should have long-range weapons, SMGs, shotguns, which are essentially good for indoor fights.
In the circumstances where you get injured, and your health drops down abruptly, you need to ensure that you have enough medicines to get back to your normal position. You can also try to find a first aid kit, energy drink, or even some painkillers. Furthermore, you also need to ensure that you have armor with you as it can prevent you from damaging your body.
Just stick with your teammates if you are playing squads.
If you are playing the game in duo mode, ensure you stick with your teammates properly. Teammates play a vital role in providing you enough support and also help you get revived if you are injured or knocked down.
Don't forget to keep a stern eye on the next play area
You must always remember that in such types of games, the play area shrinks periodically in size. So, if you try to play outside the area, the chances are high that you will be killed. The area is marked by a white and blue circle where the blue circle reveals the closing in on the play area.
Try going from cover to cover
While playing pubg, this is yet another essential tip to follow to stay alive for a long time. If you have to move from one place to another place, you must consider where your point of cover would be. While being active in the game, you just never know how and where you can get shot from, so plan accordingly and try to go from cover to cover.
Play with your friends
Last but not least, you can also opt to play with your friends to survive for long in the game, instead of playing with the other 99 players that can harm you whenever they get a chance to do so. So, if you are new to the game and learning the tricks to play, it will be a nice idea to have such a benefit while playing with your friends. Your friends can also revive you anytime if you are knocked down, and the best part is that you can play both in squad or duo mode with your friends.
To Conclude
So, these are some of the best and essential tips to stay alive in pubg. You just need to make sure that you follow these tips in the best way possible to stay as long as possible. These tips further assure you a long say in the game as well. So, play safe and stay safe.