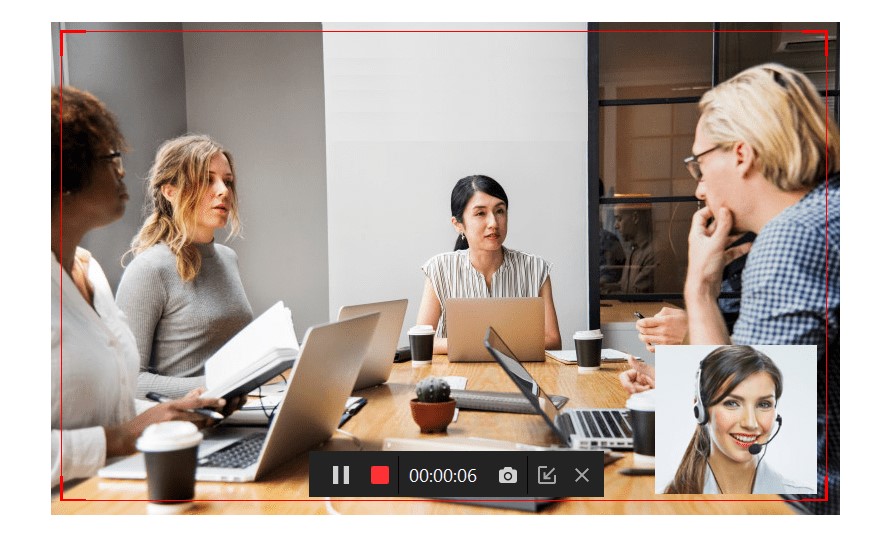 Screen recordings for software testers hold high importance. When you have to test software functionalities the whole day, it becomes difficult to note down every single bug to present your report. Therefore, I always use IObit, the best screen recorder, to record what I test. It is easy-to-use, reliable, and free.
Here is my review on IObit Screen Recorder for you.
IObit Screen Recorder Review
I had been looking for a reliable screen recording solution for quite a long time. But the recorders I bought previously did not show me expected results. Some were hard to use, and some were unable to record my screen properly. Then, one day, a colleague sent me the IObit Screen Recorder link. You cannot imagine, the features it offered really impressed me.
Salient Features of IObit
Let me share some of the main features of this product with you:
IObit Screen Recorder enabled me to record any part of the screen
It is a free screen recorder while I had been paying for products that were not worth it
IObit offers you to edit your recorded video. I can cut, split, and trim my recording.
It supports the speaker and your microphone, making it easier to present a report through recording.
IObit offers mouse click effects, and you can also add animations to your video.
It allows you to take screenshots while recording
No time limit for recording your screen!
The best thing is it does not show a watermark with your video (watermarks give a really bad impression if you are a professional showing a formal video to your clients/company/colleagues.
IObit supports many video formats for saving your videos, such as GIF, MP4, FLV, AVI, MOV, TS, and MKV.
It is based on GPU Hardware Acceleration Technology to ensure efficient video recording and editing.
'Record and share online' is also possible – one of the most useful features I have been looking for!
New Additions
Here is what's new offered in the latest version:
IObit supports 33 languages now
Webcam overlay is added
Full-screen HD game recording enabled
The display is improved – the resolution is scaled to 4K
The toolbar is shown while recording can hide now
Improved sound quality with no lagging issues now!
IObit Uses
Though the sky is the limit when it comes to online screen recording, but here are some of the main uses we are sharing with you:
Have a web conference, record it!
Want to revise your online lecture? Use the IObit Screen Recorders!
Wish to save precious moments online, opt for IObit!
Joining a meeting with your client, use IObit to take meeting minutes.
Working online and want to share your tasks with your team, choose the IObit Screen Recorder!
Conclusion
If you are one of those looking for a trustable online screen recorder, choose IObit Screen Recorder! It has shown excellent recording results, and users are highly satisfied with it.
IObit is a user-friendly and simplified screen recording tool. You do not need to 'learn' it. Just click on the 'record' button to start the screen recording. If you need to make some changes, the recorder will also allow this.
As a software tester, I would recommend the IObit Screen Recorder to everyone. It is the best recording solution for web conferences, online classes, webinars, meetings, gaming, and video chats. It is indeed the first choice for people searching for a trustable screen recorder for different purposes. Try it out today!