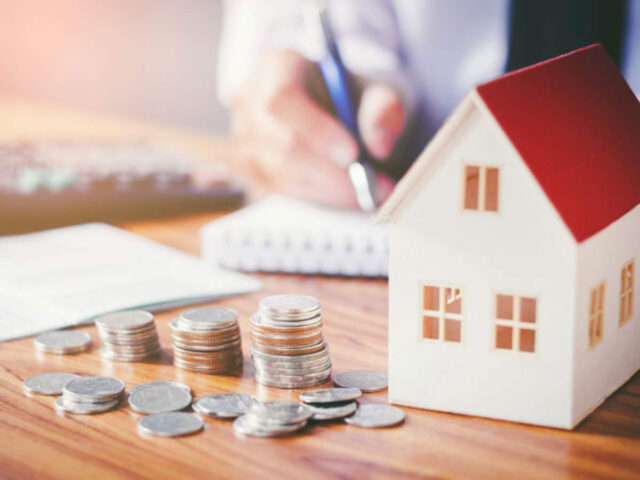 Home loans in India became highly affordable with repo rate reduced to a historic low at 4%, benefitting borrowers across the country.
Between February and May 2020, the repo rate fell from 5.15% to 4%, which represents a remarkable drop of 115 bps.
Where 100 bps equal 1%, such a drop indicates a total of 1.15% in the repo rate itself, which forms the basis for interest rate determination typically for home loans under the RLLR or Repo Rate Linked Lending Rate system of lending.
While such home loan rates make repayment affordable, a potential borrower must also check the liabilities accruing from such credit beforehand, using a home loan calculator. Such customised tools are immensely useful, enabling borrowers to determine home loan EMIs before sending their applications.
Important factors in the usage of a home loan EMI calculator
A housing loan EMI calculator, serving as a customised financial tool, requires a user to input certain information regarding the advance before it can calculate suitable EMI liabilities. These details include –
Loan principal – A borrower must enter the principal he/she is planning to avail as a home loan. Depending on the lender, home loan proceeds can range up to Rs.3.5 crore.
Repayment tenure – Tenure is the period within which a borrower has to repay the home loan principal outstanding, along with interest liabilities. On an average, home loan tenures can go up to 20 years. Keep in mind that a borrower can reduce home loan tenure and save significantly on interest payments.
Interest rate – The annual rate of interest at which a lender extends a home loan to borrowers is another essential factor when calculating EMIs. The interest rate can vary from one housing finance company to another. Thus, one should check the applicable rates on his/her loan before using the home loan calculator.
Consider the following example of home loan EMI calculation. An individual borrows Rs.30 lakh as a home loan at an interest rate of 7.9% per annum. Its repayment tenure is 15 years. Now, with the help of a housing loan EMI calculator, he/she can determine the monthly liabilities from this credit easily.
It would thus require the borrower to enter the principal amount, which is Rs.30 lakh. Next, he/she must enter the tenure in years or months (15 years or 180 months). Lastly, he would need to enter the interest rate in the appropriate fields. Doing so should help with EMI calculation, which, in this case, is Rs.28,497. A home loan calculator also lists additional details regarding a loan, such as the total amount payable by the end of a selected tenure, the total interest liability, etc.
For the above example, the total cost of this loan is Rs.51,29,394. Therefore, the interest cost for this credit comes to Rs.21,29,394.
Benefits of using a home loan calculator
It is also possible to determine one's EMIs and interest liability manually. However, such calculations tend to be arduous and time-consuming. A house loan calculator, on the other hand, offers the following benefits –
Quick calculations – Unlike manual calculations, a borrower can determine instalment amounts on the go using such a home loan EMI calculator.
Accuracy – One of the most significant benefits of using such a calculator is the guaranteed accuracy of its results. If a borrower enters the relevant data accurately, the resulting information would also be legitimate. In manual calculations, chances of errors would, contrarily, be high.
Unlimited use for free – Reputed lenders provide home loan interest calculators online for customers to utilise. These tools are always free to use. Moreover, there are no restrictions when it comes to the number of uses allowed per borrower. This limitless usage is highly beneficial, especially when comparing the various home loans on offer.
Nevertheless, there are some limitations to using such a tool as well. One major point to note here is that such a calculator does not come with provisions to include the processing fees, prepayment or foreclosure charges, and other hidden charges on home loans. Therefore, the total cost of a loan is not representative of the entire expense for a borrower. Besides the principal and interest repayment, an individual would also need to consider these additional expenses separately.
Using such a calculator tool before sending an application can streamline the process of availing such housing credit.
Reputed HFCs also provide pre-approved offers to further simplify and accelerate the lending process. These offers are available on loans against property and home loans, among many other financial products. You can check your pre-approved offer by submitting a few necessary details, such as full name and phone number.
The home loan segment in India is expected to maintain a CAGR of 22% between 2021 and 2026.
It would thus be safe to say that the present times are ideal to avail such loans, thanks to depreciating interest rates. When looking for the best offers, ensure to utilise a suitable home loan calculator and plan repayment beforehand. Doing so can reduce unnecessary financial stress related to home loan EMI payment.