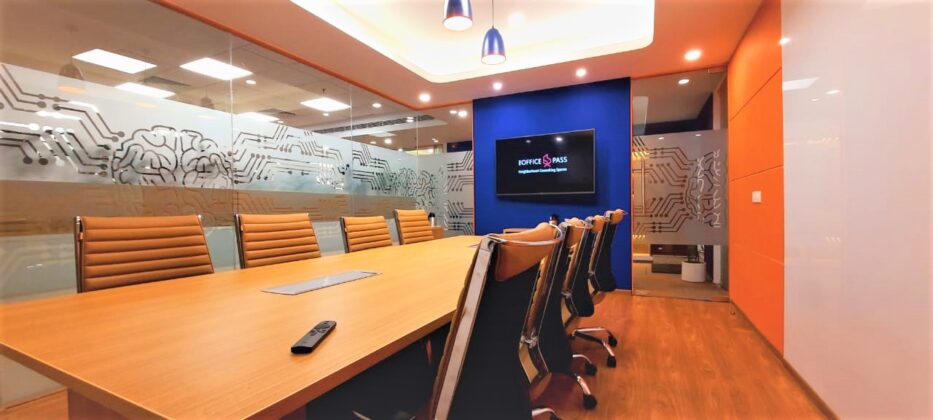 The pandemic has heavily affected businesses in all parts of India. When companies switched to working from home (WFH) during the first wave of the pandemic, they were hoping to reopen the offices soon. However, the country saw the highest number of positive cases during the second wave, forcing businesses to shelve their back-to-office plans.
As the pandemic is likely to continue through 2021 and beyond, businesses are rethinking their work arrangements. Office space solutions that are safer than conventional offices but more sustainable than working from home seem to be the need of the hour.
Coworking is proving to be an ideal solution to this dilemma. Let's check out why coworking during COVID is a better, safer, and more sustainable work arrangement than conventional offices.
Reduce risks related to commuting
Almost two years into the pandemic, we now know for a fact that it is not safe to be in crowded public places. The new variants of the virus are said to be more infections than the previous ones, so traveling to offices in buses, metro trains, and cabs increases the risk factor.
Businesses can address this issue by moving to a neighborhood coworking space.Instead of operating from a centralized corporate office, you can book coworking desks in multiple locations. By allowing your teams to work from a location nearest to their residence, you can reduce risks related to commuting.
Build and maintain high-performing remote teams
The 2021 Digital Readiness Survey by Manage Engine shows that around 96% of companies in India and other parts of the world plan to work remotely for the next two years. It means that startups and established firms must build and maintain high-performing remote teams to stay in business.
However, the WFH model might not be adequate to support long-term remote working. It has several drawbacks, including distractions, insufficient ergonomics, lack of access to data/resources, increased security challenges, and digital overload. A coworking space helps companies overcome these challenges and maintain remote teams in multiple locations.
Keep on-premise safety concerns at bay
While working from a conventional office space in Gurgaon, Delhi, Bangalore, or any other city, you are likely to face several safety concerns. All companies must follow safety measures in line with governmental requirements – from ensuring physical distancing within the office to sanitizing the building multiple times a day.
Businesses housed within a coworking office space for rent in Gurgaonor other Indian citiescan keep such concerns at bay. The service provider takes care of end-to-end safety measures, such as frequent sanitization, safe seating arrangements, thermal cameras, automatic doors, a regular supply of masks, sanitizers, and other COVID essentials, and more.
Fight social isolation and facilitate in-person interactions
By switching to coworking during COVID, companies can also reduce social isolation and increase the interaction among their team members. Surverys from all over the world indicate that the mental health of WFH employees is on a decline. The 2021 India-specific findings by Microsoft show that employees consider in-person interactions (73%) as important as workplace flexibility (74%).
By moving to a coworking office space for rent in Gurgaon, Noida, or other business hubs, you can continue with your remote work arrangements without compromising on in-person interactions. In addition to increasing employee engagement, coworking also helps reduce the digital overload employees experience due to long-term WFH.
Enjoy a productive and agile work environment
WFH is integral to the remote work model, but it is not a sustainable solution in the long run. All business hubs in India are home to millions of non-local employees, and many of them live in rented places with inadequate facilities. Even for people with fully-furnished home offices, the WFH model presents difficulties such as distractions, lack of work-life balance, digital exhaustion, isolation, and more.
Coworking during COVID provides a productive and agile work environment to your employees. With well-furnished workstations, high-speed internet, software for monitoring remote employees, meeting rooms, video conference rooms, private areas, and facilities for recreation, coworking offices enhance employee productivity up a notch.
Stay connected with the business community
Before the advent of the pandemic, entrepreneurs could attend networking events that bring together startups, entrepreneurs, and mentors in their city. Since the pandemic, networking activities across the country have taken a hit. As a result, entrepreneurs feel disconnected from the community and lose out on networking opportunities.
Moving to a coworking office space is one of the best ways to plug the business community and revive your professional networks. A coworking space in Gurgaon, Noida, Delhi, and other cities houses several businesses from diverse sectors, so you get plenty of opportunities to widen your network and find potential collaborators.
Keep up with the emerging hybrid work model
The demand for flexible workplaces, including coworking offices, has increased due to the pandemic. According to a report by JLL, 30% of all offices will be consumed flexibly within the next ten years. Moreover, as a report by Capgemini suggests, companies will also start embracing a hybrid model in the years to come.
All companies, both big and small, must start looking for innovative office space solutions, such as coworking offices, to keep up with this emerging trend. Going forward, flexibility and hybridity will be crucial in determining your work culture, brand identity, and ability to attract talents.
Final Thoughts
With on-demand, short-term, managed, and long-term office space solutions, coworking is fast becoming a preferred choice of startups and MNCs. Are you looking for a shared office space in Gurgaon, Noida, South Delhi,or other parts of the NCR?Check out the office space solutions offered by The Office Pass (TOP).